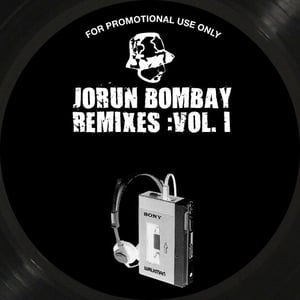 £

15.00
The third installment from our Triple Threat bundle:
DWG016 - Jorun Bombay 'Remixes: Vol. 1' E.P.
(200 copies / sticker cover/ black vinyl)
Details:
- We expect to commence shipping on Saturday 14th April
- DWG016 features 8 full length remixes of classic tracks from this rising star:
A1: Bombay Symphony
A2: Don't Call it a Comeback
A3: Rhymes to the Beat
A4: Jorun's Story
B1: You Think I'm Losin'?
B2: Humpty Dumpty Fell Down
B3: No Sleep Til Halifax
B4: Rock La T
- All tracks are previously unreleased on vinyl
- This record is also available as part of the 'Triple Threat' bundle
No sound snippets for this one, YouTube is your friend...