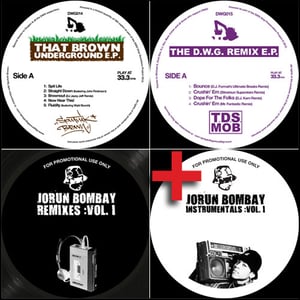 £

45.00
Buy all three records in the 'Triple Threat' bundle and receive an exclusive copy of DWG017 absolutely free!
DWG017 features 5 classic instrumentals skilfully recreated by Halifax beatsmith extraordinaire Jorun Bombay. No track listing or sound snippets we're afraid but there's a subtle clue on the label... again YouTube is also your friend here...
- DWG017 WILL NOT be available for sale separately, it is exclusive to this bundle deal.
- We expect to commence shipping on Saturday 14th April